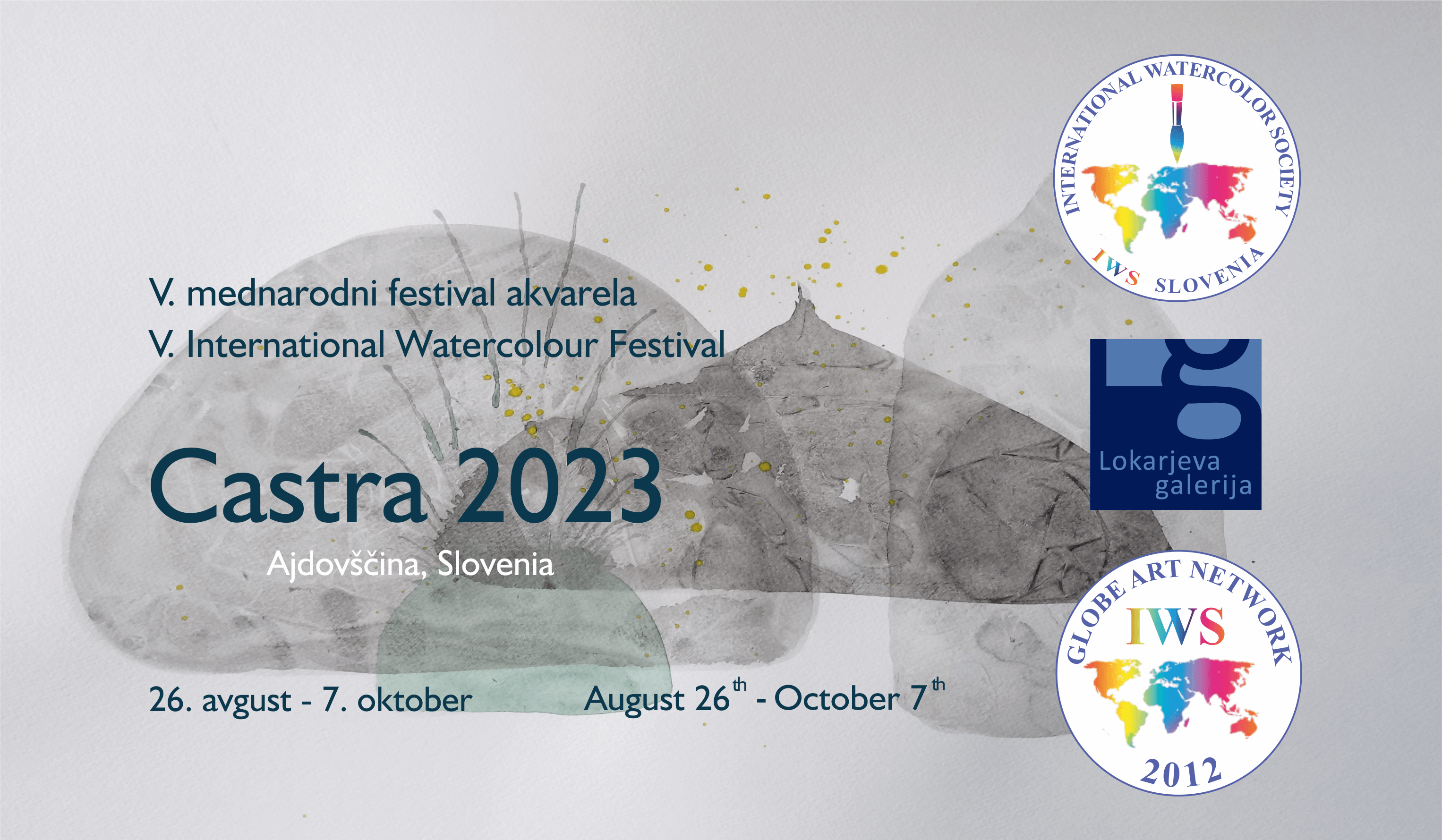 SLO:
Dragi akvarelisti,
vljudno vabljeni, da se nam pridružite na 5. mednarodnem festivalu akvarela Castra 2023. Tokrat je na vrsti velik format.
Navodila si lahko prenesete v .pdf dokumentu spodaj.
ENG:
Dear watercolor artists,
you are kindly invited to join us at the 5th International Watercolor Festival Castra 2023. This time in the large format.
You can download the instructions in the .pdf document below.
Slovensko: CASTRA 2023 – SLO
English: CASTRA 2023 – EN
For the Application form click here.