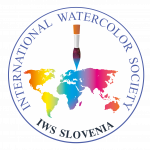 Zaradi trenutne situacije v svetu zaradi Koronavirusa objavljamo nove datume za prijavo na 3. mednarodni festival akvarela malega formata Mini Castra 2020. Datumi so v spodnjem dokumentu v PDF-ju.
Due to the current situation in the world, we are announcing new dates for the 3rd international small format watercolour festival Mini Castra 2020 application. The dates are in the PDF document below.
Hvala za razumevanje. / Thank you for your comprehension.